
Specializing in Global Healthcare
& Medical Tourism
ABOUT RENÉE-MARIE STEPHANO

Improving International Healthcare
Delivery & Patient Safety.
INITIATIVES & ORGANIZATIONS

Focusing on the Factors
that Drive Results!
WORK WITH RENÉE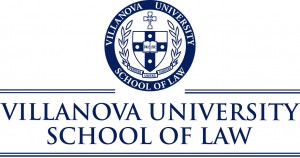 Renée's Background & Education:
Ms. Stephano received her Juris Doctorate degree in Law at Villanova Law School in Pennsylvania. She has a background in international marketing and health law. She has operated her own law firm, spending six years serving as general counsel for a national healthcare administrator – the first to implement medical tourism into both self-funded and fully insured health plans in the United States.
Read More About Renée →

Ms. Stephano's prolific work ethic and passion to grow the global healthcare industry in a positive direction can be seen through her works. She speaks regularly at International Healthcare conferences and summits that address all of the issues surrounding medical tourism, legal issues, sustainable healthcare development, and health & wellness related issues.
"If your actions inspire others to dream more, learn more, do more
and become more, you are a leader."
~ John Quincy Adams
RENÉE-MARIE'S AREAS OF EXPERTISE
Medical Travel Feasibility, Strategies and Roadmaps
Establishing Global Affiliations for Medical Education, Training and Observation
Target Market Penetration
Healthcare Cluster Development
Medical Travel & International Healthcare Research
International Patient Center/Department Development and Infrastructure
Medical and Healthcare Free Zones
My BLOG & GALLERY
WEST PALM BEACH, Fla., Oct. 10, 2018 /PRNewswire/ — The Department of Culture and Tourism – Abu Dhabi (DCT Abu…
The Medical Tourism Association™ is the first non-profit association for medical tourism and global healthcare,…
CONTACT RENÉE-MARIE STEPHANO
Fill out the form below to request Renée as a speaker or propose a business opportunity