
Specializing in Global Healthcare
& Medical Tourism
ABOUT RENÉE-MARIE STEPHANO

Improving International Healthcare
Delivery & Patient Safety.
INITIATIVES & ORGANIZATIONS

Focusing on the Factors
that Drive Results!
WORK WITH RENÉE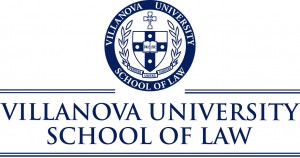 Renée's Background & Education:
Ms. Stephano received her Juris Doctorate degree in Law in Pennsylvania at Villanova Law School.  She has a background in international marketing and health law and then went on to open her own law firm, spending six years serving as general counsel for a national healthcare administrator which was the first US healthcare administrator to implement medical tourism into both self-funded and fully insured health plans in the United States.
Read More About Renée →

Ms. Stephano's prolific nature and passion to help the global healthcare industry grow in a positive direction can be seen through her works; she speaks regularly at International Healthcare conferences & summits that address all of the issues surrounding medical tourism, legal issues, sustainable healthcare development, and health & wellness related issues.
"If your actions inspire others to dream more, learn more, do more
and become more, you are a leader."
~ John Quincy Adams
RENÉE-MARIE'S AREAS OF EXPERTISE
Medical Travel Feasibility, Strategies and Roadmaps
Establishing Global Affiliations for Medical Education, Training and Observation
Target Market Penetration
Healthcare Cluster Development
Medical Travel & International Healthcare Research
International Patient Center/Department Development and Infrastructure
Medical and Healthcare Free Zones
My BLOG & GALLERY
WEST PALM BEACH, Fla., Oct. 10, 2018 /PRNewswire/ — The Department of Culture and Tourism – Abu Dhabi (DCT Abu…
The Medical Tourism Association™ is the first non-profit association for medical tourism and global healthcare…
CONTACT RENÉE-MARIE STEPHANO
Fill out the form below to request Renée as a speaker or propose a business opportunity